At Urban Thrift, we've long proclaimed ourselves "Calgary's Premier Thrift Store" – and we work hard to consistently maintain the high standard of selection, value, and service that our slogan implies.
Urban Thrift is meticulous in selecting the best of leading designers and brands from around the world. Brand isn't the only determining factor when we are selecting clothing. If you've ever spent hours sifting through other Calgary thrift stores and finally found a piece you liked, only to find a stain, a hole, or broken zipper, you know how important it is that clothing is checked for defects before it hits the shelves. We inspect our clothing carefully to make sure that all of the items you'll find in our store are stain free, don't have excessive pilling, and aren't torn or missing buttons.
We pride ourselves on our broad-based selection for women and men of all shapes and ages. We also offer competitive price points in sweaters, T-shirts, denim, jackets, skirts hoodies, shoes, accessories to accommodate every fashion budget. Not only is our clothing added to daily with great finds, but the clothing you didn't want doesn't stay. We constantly cycle through clothing so that only you only get great options.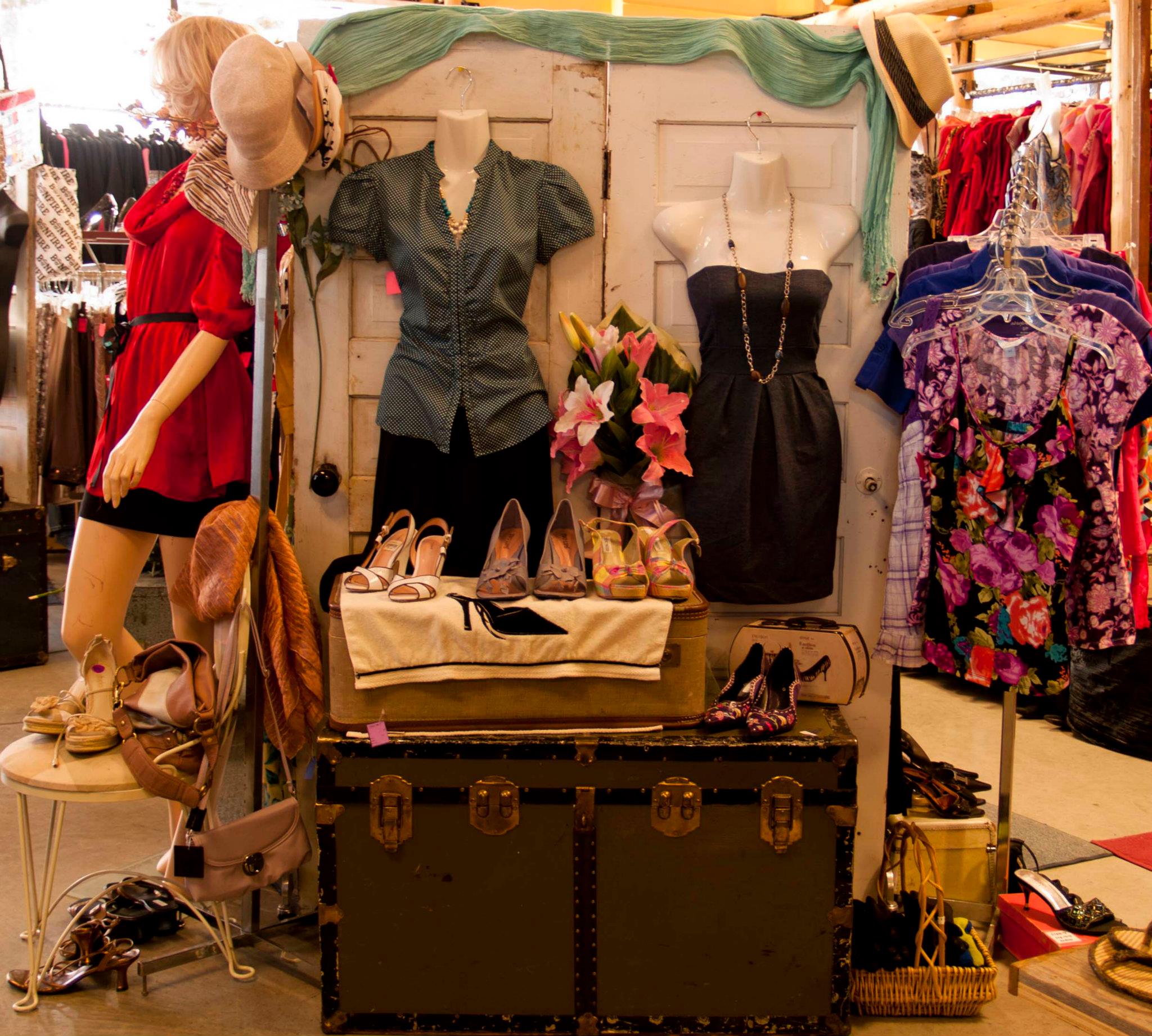 The only way to experience Urban Thrift is to come down to 34th St. and 34th Ave. NE. and visit us in person. Our enthusiasm is contagious, the awesomely helpful staff make sure that you feel fantastic while shopping for great clothing. We look forward to seeing you!