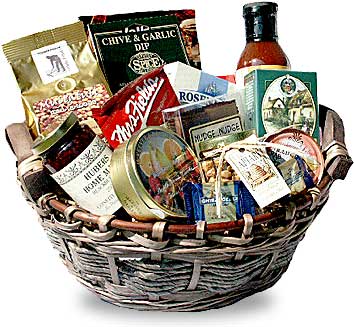 Gift baskets make great Christmas or Secret Santa gifts, and are also perfect for contributions to holiday fundraising raffles. Themed presents also make great stocking stuffers. This post covers three of our favourite holiday gift baskets. We offer a few of our best suggestions and included a few DIY projects that we loved, but there is plenty of room to customize them to suit the occasion and the recipient.
The Movie Lover Gift Basket
The most obvious thing to include in a gift for any film buff is a set of movie passes or a gift card for a smaller local cinema. You can also give them all the makings of  great movie nights in, such as homemade popcorn (you can find a recipe for amazing homemade caramel corn here), and other movie snacks.
You could also take into account some of their favorite flicks: if the film is a popular one, whether it is a cult classic or a major blockbuster, you will most likely also be able to find posters and other items that fit with the theme. At Urban Thrift, we have tons of vintage posters, action figures, and other memorabilia that is perfect for any collector.
If you want the Hollywood theme to extend to the actual basket, there are plenty of options. If you enjoy craft or DIY projects, you can create a tote made from a T-shirt advertising the movie: not only is the container upcycled, but it's something the recipient can use again. Other ideas are a popcorn bucket style basket, or  even a round hat box to painted look like a film reel.
Mini-Spa
To give the gift of relaxation, put together a collection of cosmetics like lotions, specialty soaps, and other pretty bath products. For those who love experimenting with the latest makeup trends, you can include nail polishes, lipglosses, or other cosmetics. If you're unsure of what kind of cosmetics suit the recipient of this gift, it's very difficult to go wrong with coral lipsticks or nail polishes–the shade is universally flattering. Put the the gift in a DIY custom-made makeup bag and wrap it, or use a pale basket filled up with some soft-coloured tissue paper and frosted with a touch of glittery paint.
Cookie Monster
Need the perfect gift for someone who likes treats? A batch of holiday baking is perfect for the guy or girl you know
with a wicked sweet tooth–although, really, who would turn down homemade sweets? Create a collection of delicious confections using a family favourite recipe. If you're short on ideas, take a look at from one of the dozens of cookbooks we have in our book section or at some of the many recipes available online. (Psst. These sugar cookies are a great place to start). If the "cookie monster" in your life has a busy schedule, you can allow them to enjoy the cookies on their own time, by putting together homemade cookie mix in a jar. Store the pre-measured ingredients in pretty mason jars, and affix a cute label that instructs what to add and how long to cook it for. We love decorating tins using decoupage, and you can check out this tutorial for gorgeous painted holiday tins. You can go for a warm, rustic-inspired look by using twine and a dark basket, or brighten everything up with festive holiday colours.