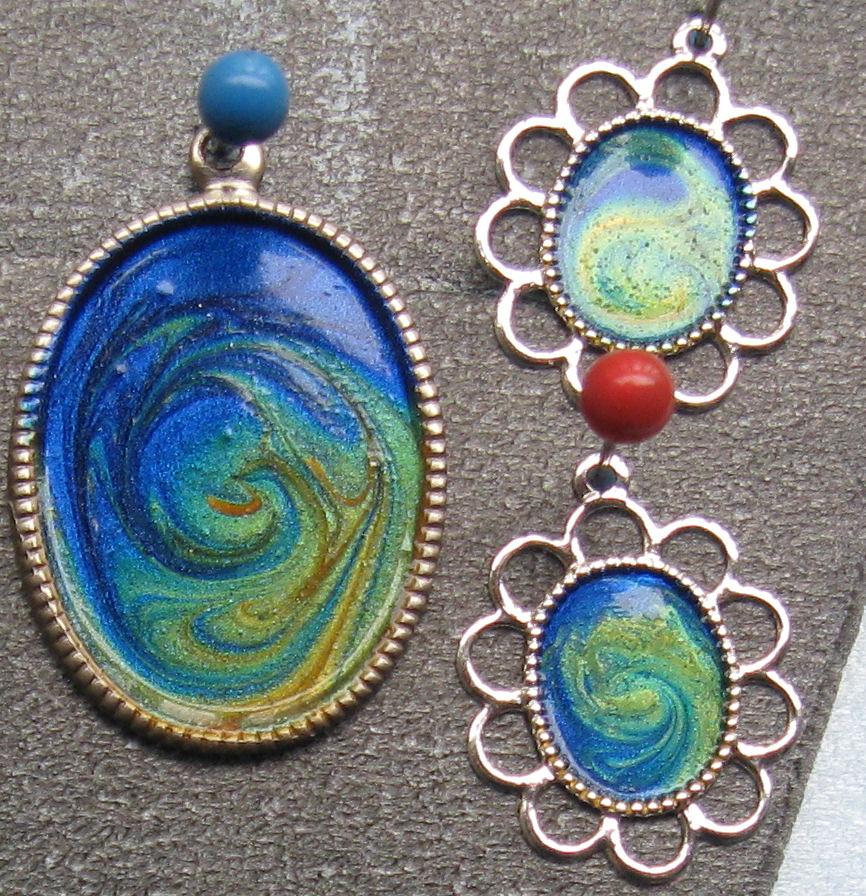 We mentioned this project in our third column on DIY projects that you can do with your children. We explained how you can use nail polish to give metal washers a the shiny look of glass enamel. If you enjoyed this project, here are a few suggestions for similar projects.
If you've got lots of locks to deal with, using nail polish as a paint can be helpful in order to colour-code your keys. It is advisable not to put any paint on the section of the key that you will be putting in the door, because at best it will chip off of your key and at worst it could clog up your lock. However, if you have old keys, especially old-fashioned skeleton keys, you can paint the whole thing and use them for decoration, key chains, or jewelry.
Nail polish is also a great way to give a new look to existing jewelry. Pictured along with this article is a photo from a blogspot.com titled "yasmin-ohwhatfun", that demonstrates how a little bit of paint can make a big difference. I had an old plastic and metal necklace that I covered with several coats of turquoise polish. The result looked far "dressier" than the original project. One thing that I would stress about doing this, though, is that if the object you are painting has many sides, paint multiple coats on one side, letting it dry completely between coats, and then repeat on the other side. My first few attempts at this project were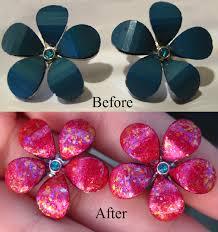 To obtain an even more colourful and intricate look, use several shades of nail polish, and swirl them together slightly before applying to the item you're painting. Using metallic shades results in a particularly stunning effect.
If you've got nail polish pens, you have the ability to take this craft one step further. While, as we said in our previous post, a fine-point brush is perfect for creating designs on your jewelry, a nail polish pen allows you to draw fine details with even more precision.
Photo: yasmin-ohwhatfun.blogspot.com
polishandpigments.blogpot.com