Take Your Clothes Off is a nonprofit clothing swap that occurs biannually in Calgary. It is an inexpensive and sustainable way for people to exchange their old clothes for new ones. The event is co-directed by Vanessa Ericson and Stacey Savage. This event has grown each year, with thousands items being given to charity or exchanged, (and thereby also saved from landfills). The SWAP team are the organizers and volunteers behind the event. I met up with Vanessa Ericson to talk about the upcoming spring clothing swap that will happen this June, as well as how the event has evolved over the years.
The first swap was in Montreal, in 2007, under the name Déshabille-Toi. It was organized by Aleece Germano. After the success of the first event, a Calgarian, Necole Hines, started the second chapter of the SWAP Team in Canada. The first Calgary swap took place in 2010. There are now 6 chapters of the SWAP Team across North America.
The mission statement listed on their Facebook page is as follows:
1. Provide good quality clothing to charities, who then use the clothes for their local community programs
2. Provide communities with an alternative to new clothing consumption (e.g., collaborative consumption)
3. Promote eco-friendly and socially conscious clothing consumption
4. Develop upcycled items from used clothing, textiles and waste materials from the garment industry.
Vanessa became involved with the work of the SWAP team when she moved to Calgary and signed up as a volunteer. "I really liked the idea [of the clothing swap]," she says. Within a few years, Vanessa and her friend Stacey Savage were co-directing the event. Necole is still involved with the SWAP team and now holds the position of VP partnership for the national level of the organization. Similarly, Aleece is still affiliated with the event. She has also started a sister project called Style&Conscience, which is based in Montreal. She has given workshops and talks on the topic of sustainable fashion.
Vanessa and Stacey, as co-directors of the events, are flexible in what tasks they handle. "We're basically interchangeable," says Vanessa. She adds that when there is a choice, she works on PR and related tasks, while Stacey is in charge of organizing volunteering. This corresponds to their backgrounds and jobs in Communications and Project Management, respectively.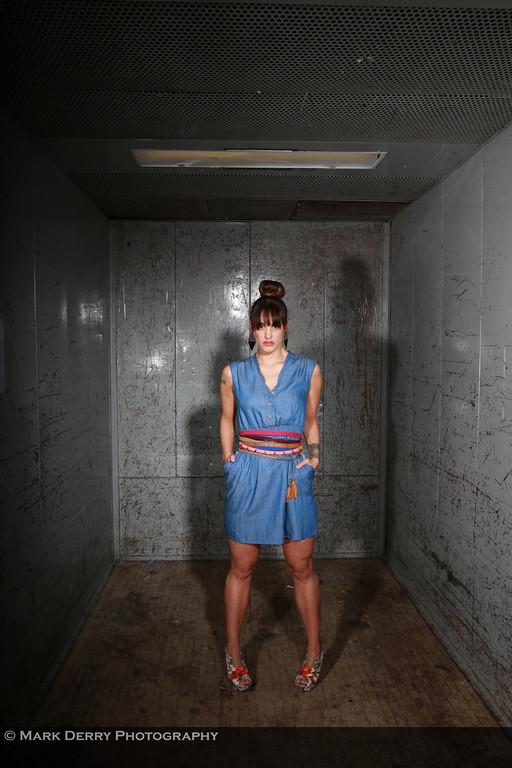 Take Your Clothes Off is strongly affiliated with charitable organizations. People who attend the event tend to take less than they bring, and there is always a surplus of garments. After the event, all of this clothing is donated to charities such as Walk in Closet. Furthermore, women in need are given tickets to exchange for clothes that they may need for everything from job interviews to their day-to-day lives.
The non-profit event is created with the help of numerous sponsors. Many local businesses and charities work with the SWAP Team to get the events to take place. This year, the sponsors include Eleven:Eleven Boutique, Rewind Consignment Store, A Vintage Affair, and Fashion-Forward. Sponsors may give monetary donations, but more often than not they donate a good or service, such as a fashion piece. These are often used in the photo shoot that takes place before the event. The photos are then used to create a Look Book.
Sponsors also help out by participating as drop-off locations. In the weeks leading up to the event, people can bring their clothes to these drop-off locations. Each piece of clothing is then sorted and counted. They put the swapper's name on a list and put aside an envelope with one ticket for each item that the swapper brought. When the person goes to the event, their name is checked off the list and they are given their tickets, which they can then use to exchange for any items. Although it is possible to bring garments on the day of the event, Vanessa says that it's advisable to drop clothes off in advance, if at all possible. Bringing clothes in advance is easier for both the swappers and the organizers. On average, people have brought more and more items to swaps each year. The fact that clothes need to be counted and sorted before any tickets are given out can mean that many swappers who bring clothes the day of the event will be faced with a long wait in line. Second of all, "If everyone did this, our system would be a logistical nightmare," laughs Vanessa. She points out that fortunately, most people drop of their clothing in advance, as the event is spread by word of mouth, so people give tips to their friends along with general info about the clothing swap. In addition to the sponsors' shops, those who wish to swap items can drop off their clothes at the Confederation Park on Saturdays from 10-12. Vanessa and Stacey also do pick-ups for those who aren't able to travel.
There are other activities, sometimes outdoors, at the swap events, but these vary depending on the venue. Some things, however, have been fairly consistent over the years: throughout the day, stylists are present to help those who'd like some advice on weather or not a piece suits them, or how to wear a garment. Vanessa explains that since many people are getting the items for free, they are much more open-minded and willing to be "daring" with what they wear. Those who are swapping clothes can also bring their new clothes to the tailor at the event, who takes the clothing and name of the swapper to alter the item and return to them at a later date. The idea for this came from a person who had attended the event, and posted a picture of something they had got at the swap and then altered. Shortly afterwards, one of their partners recommended a tailor, who agreed to be part of the swap.
Over the years, the event has also undergone some changes in terms of scheduling. Originally, there were two events per year. Since fall event is usually quite a bit smaller, the directors decided to drop it. However, due to demand, there are plans to bring back the fall swaps.
The biggest challenge, Vanessa states, is presented by the fact that the event keeps growing in scale. "This is a blessing and a curse," Vanessa explains. The event has grown each year, gaining new attendees but there has been a much more significant increase in the amount of clothes brought by each person. Vanessa says, "we've outgrown our venue each year." During the past few years, the SWAP team has had so much clothing donated that their setup is similar to what Vanessa compares to a store with inventory. The area is stocked with items and as the racks begin to get "picked over", the volunteers bring more clothing out to stock the area all over again. I asked if, in light of the event growing, there would ever be a cap on the amount of donations. Vanessa answers that while they may eventually settle on a venue, they would most likely continue with their inventory-like system instead of turning people away. "I don't think I can ever see is saying 'that's it'," Vanessa replies, "That would be the best problem to have." She explains that this is because there would be more extra items to give to their charity partners, and if it was ever too much, they would simply bring another on board.
The overall response towards the event from both sponsors and attendees has been positive. "The love for the event has come organically," Vanessa states. She adds that this is most likely because Take Your Clothes Off is environmentally friendly, sustainable, and also has a strong charity component. It's something that everyone is proud to be a part of. Vanessa says that she will always be a part of the SWAP event, even if she is not able to organize it.
"It's one of those things where I think I'll never not be involved in it, and I think that a lot of our volunteers feel the same way."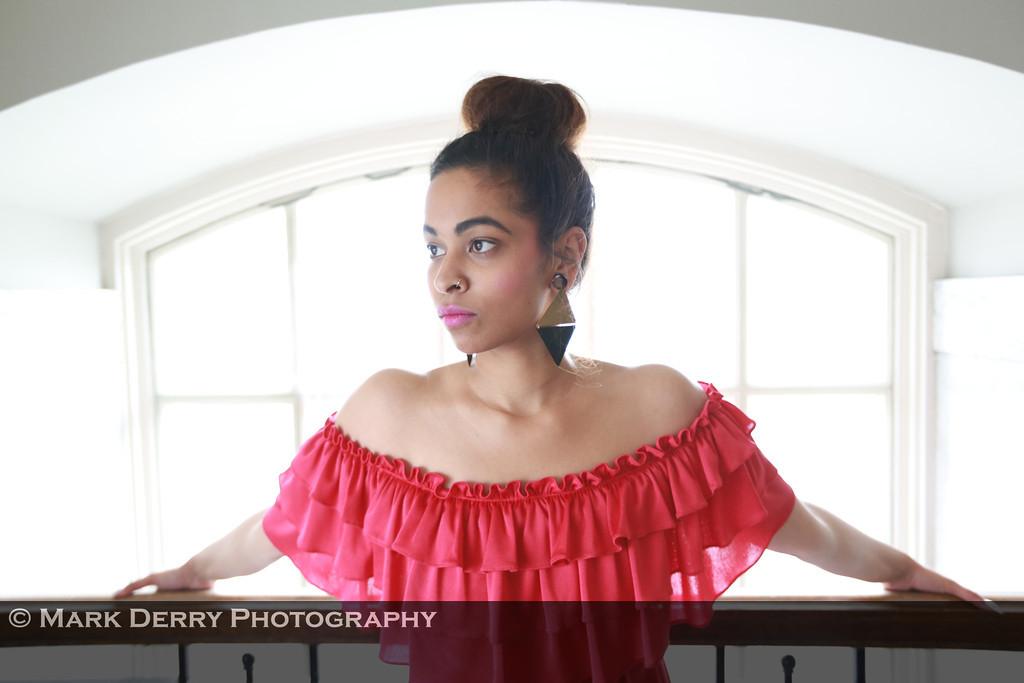 Links:
To find out more about the SWAP Team, volunteer for an event, or donate items, check them out online.
Twitter: @swap_team, #toyc, #SpringSWAP, #yyc, #fashion, #collcons
Facebook event page: https://www.facebook.com/#!/events/160643720750791/?fref=ts Facebook SWAP Team Page:
https://www.facebook.com/#!/TheSWAPTeam
Instagram: @theswapteam, same hashtags as twitter
Photos from the 2013 Take Your Clothes Off Lookbook, Mark Derry Photography