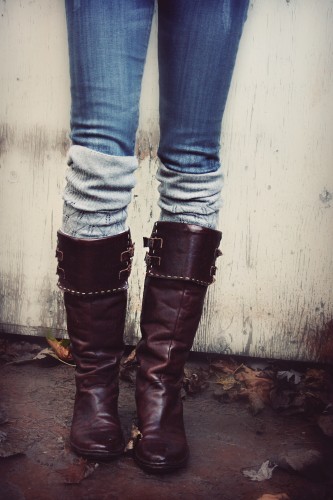 One of my favourite dresses didn't start out as a dress at all! It was originally a flowy blue halter top, but I didn't get to wear it as often as I would have liked because it was too casual for any formal outfit, and not very practical for school. So, I decided to upcycle it. First, I cut the halter straps. I then pulled the inside lining onto the outside. The lining, now pulled out, made a sort of fabric panel around the bust, making the original neckline/place where the strap connects the perfect height for an empire waist. I stitched the cut straps behind the dress, so it fastened like a belt around the empire waist. In less than an hour, I had turned a little-worn top into dress that I get much more use out of.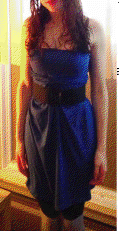 Upcycling is a fun and inexpensive way to add an original touch to your wardrobe. Many items are very easy to transform: some don't even require any sewing, cutting, or measuring. For example, maxi skirts are becoming popular again, and it's very easy to pull the waistband up over the bust and add a belt at the waist to create a shorter dress.
Some upcycling options are a little more complex. One upcycling trend I have noticed online is to turn the arms of a sweater into leg warmers to wear with boots. Mari Santos, of marisantos.com, has created everything from jumpers to purses out of large t-shirts. Thrift stores are a great place to find scarves, belts, and anything else you might want to use to accessorize your new creation, all at a great price. You can out some previous urban thrift blog posts for upcycling ideas, look up some tutorials online, or try out an idea that is completely your own.
Photos
Boots and Legwarmers from Madebylex.com