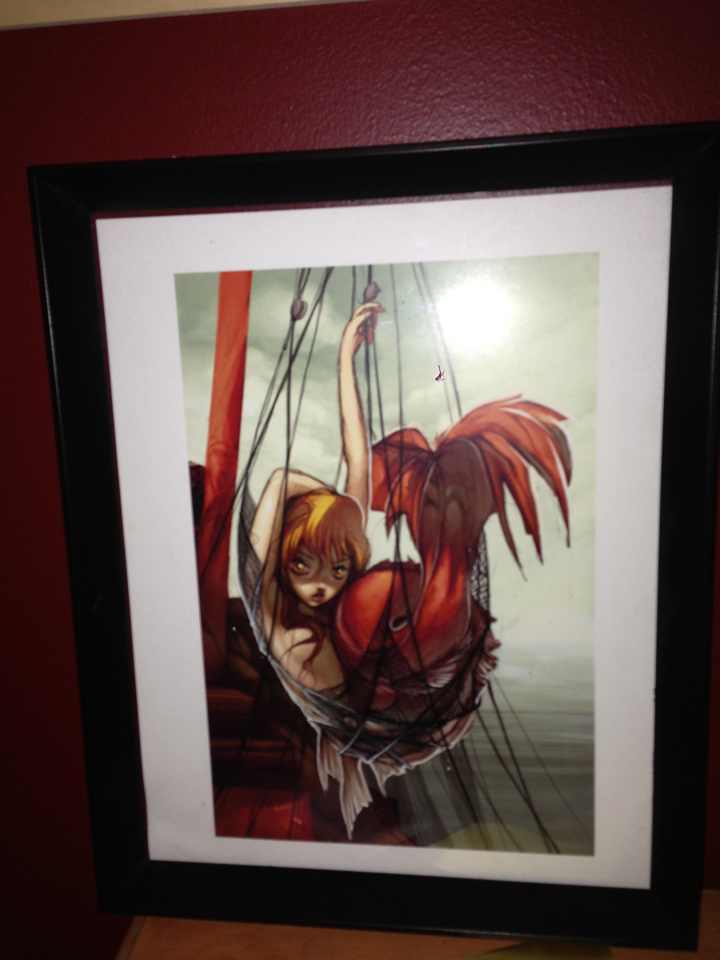 The prospect of decorating a dorm room or apartment can seem daunting. Sometimes there's limited space due to sharing with another person, and limitations on things like painting because you aren't staying for long or because of the building's rules. The following tips can help make moving in a little less stressful for those who've never lived away from home, and can also be useful to those who've been living in a dorm or apartment for a while but are looking for some new ideas for decorating and organizing their place.
One easy way to decorate a space that may be smaller than what you're used to is to start by making sure the basic items in your room match the theme you have in mind. Blankets, a wastepaper basket, a laundry hamper, and some storage boxes are staples in most rooms. If you can match them to your colour scheme or style, you've already started to decorate. An added benefit to this approach is that things that might have been tucked away in a larger room (such as a laundry hamper or boxes) may have to be stored in plain sight in a smaller space. If that's the case, they might as well look like they're meant to be there, right?
In many dorm rooms and some apartments, residents are not allowed to paint the walls. If you can't stand the colour of your walls, you have a few options. Posters, photos, and curtains are all easy-to-get things that can transform a space. If you're a student, both U of C and SAIT have poster sales during the year where there are tons of diverse and affordable posters to add personality to your room. (Pictured to the right is a mermaid poster from the U of C September poster sale.) A different set of curtains can also make a huge difference. I'm relying on anecdotal evidence here, but I've had an acquaintance who was responsible for updating the office where she worked. She switched the curtains to blue, and there was such a dramatic change that her boss thought she had painted the walls. If you're still adamant that the walls need to be changed, you could always try removable wall decals. If you like to keep organized, putting up a cork board or whiteboard is also a good idea. My roommate and I are short on space on our walls so to keep organized, we just use dry erase markers on our mirrors. One thing we've learned is that it's a good idea to stay away from the red dry-erase markers unless you want your "test tomorrow" note to look like something out of a slasher movie. Magnets are also a great idea for pinning up notes and are yet another basic item that you can match to your interest. For example, Minecraft fans can get 160 one-inch magnets (like the ones pictured on the left) on Amazon for around 15$. Another great place for unique dorm room decor are thrift stores. Calgary has a great thrift scene, so getting great pieces on the cheap is easy.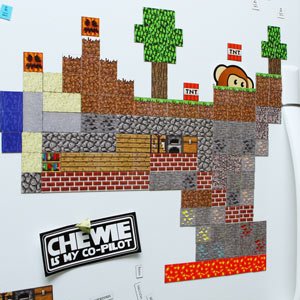 Finally, if you're an artistic or hands-on type and don't mind a few DIY projects, you can save a lot of money by making things yourself. You'll end up with unique creations that are personalized to reflect your interests. One easy DIY project is a lampshade. You can get basic white lampshades at any store that sells household items, or you can update one that you already have. You can also use wallpaper stickers that match the rest of your room. Curtains are another piece of décor that you can make on your own. All you need is fabric and sewing supplies or fusable tape. There are numerous tutorials online for creating different styles and sizes of curtain out of various materials from regular fabric to tablecloths. That last tip is one suggestion I haven't tried personally, but I've bought several yards of fabric and am looking forwards to trying out one of the many online tutorials on curtain creation. I'll get back to you on how that particular endeavour turns out. Again, Calgary thrift stores are a great place to experiment with your style as most have an inexpensive selection of both contemporary and vintage fabric