It seems that more and more calgarians are finally coming around to the idea of buying gently used second hand clothing, house wares, furniture and kids items at calgary thrift stores for a fraction of the price. These savvy shoppers recognize not only the bargains that are to be had through their frugalty, but also the unique and vintage items they discover along the way. In light of this new generation of enlightened thrifters, there are still those that are uncomfortable with the idea and still have negative perceptions about calgary thrift stores and the items they sell. Never fear, Urban Thrift is here to bust the most common myths about thrift store shopping!
MYTH #1: Buying Used Stuff Means You are Poor
FACT: Buying gently used items means you are a smart shopper who values their money and makes smart buying decisions. Saving a bit of extra cash here and there on items like Halloween costumes, bracelets, Stampede Wear, and clothes for your growing kids means that there is more money for other things like your RESP or a family vacation. Why throw that money away by buying new at some big box store when you can get it for a fraction of the price at a good quality thrift store. You'll even see celebrities like Darryl Hannah, Zac Effron, and Kylie Minogue sporting thrift store fashion even though they don't need to save a dime.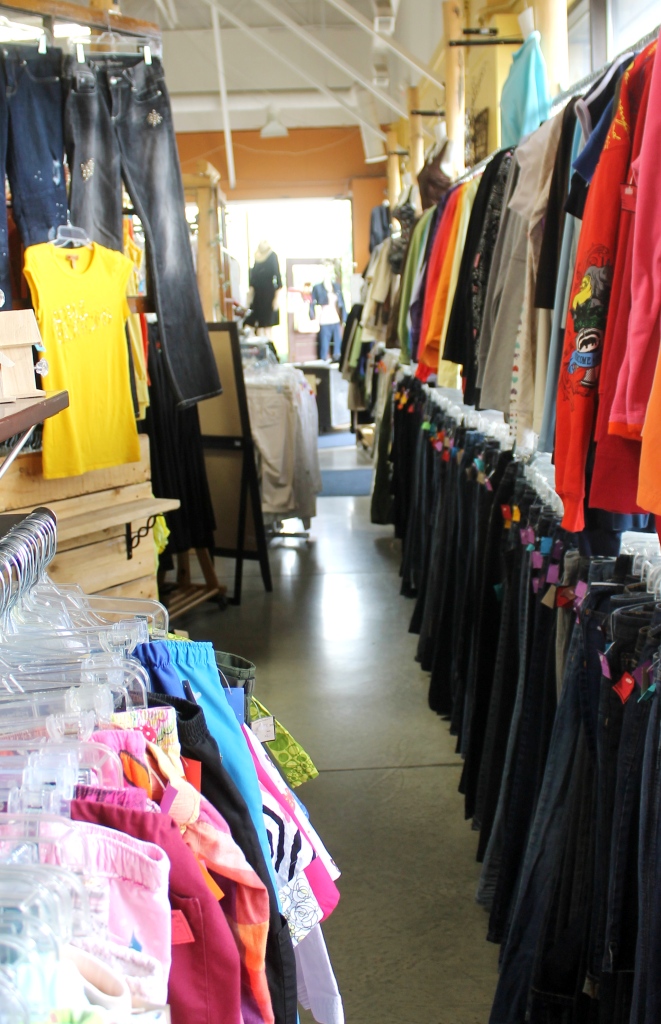 MYTH #2: Second Hand Shopping is Icky
FACT: Many modern thrift stores are well cared for, clean and sell quality items. Sure, you still get those thrift stores here and there that smell like your grandma's closet and the clothes are ratty, but in my experience most thrift stores nowadays are catering to the masses to make it a pleasant shopping experience. Here at Urban Thrift we not only clean the store each day, we also ensure that only clean and quality items make it onto the floor. We will wash and dry, soak and steam many of the items before they hit the retail area so that the "thrift store smell" doesn't happen here.
MYTH #3: Second hand Equals Second Rate
FACT: At Urban Thrift, we believe we can give a first rate experience with second hand goods. That idea is resonated throughout our staff, and almost everything is touched and seen by at least four people. That way only the best second hand stuff hits our first rate customers.
MYTH #4: Buying Clothes at Thrift Stores Deprives the Poor of Low-Cost Items
FACT: Your donations and purchases helps those in need, including the poor, disadvantaged, and adorable puppies. Many modern thrift stores, including Urban Thrift, are for profit companies that take donated items and resells them for the purpose of making money, which is then donated to specific charities to help those less fortunate. Ironically, this myth actually hurts the needy because the more shoppers we get the more money we can use to create opportunities for those that need a little hand up, including those adorable puppies.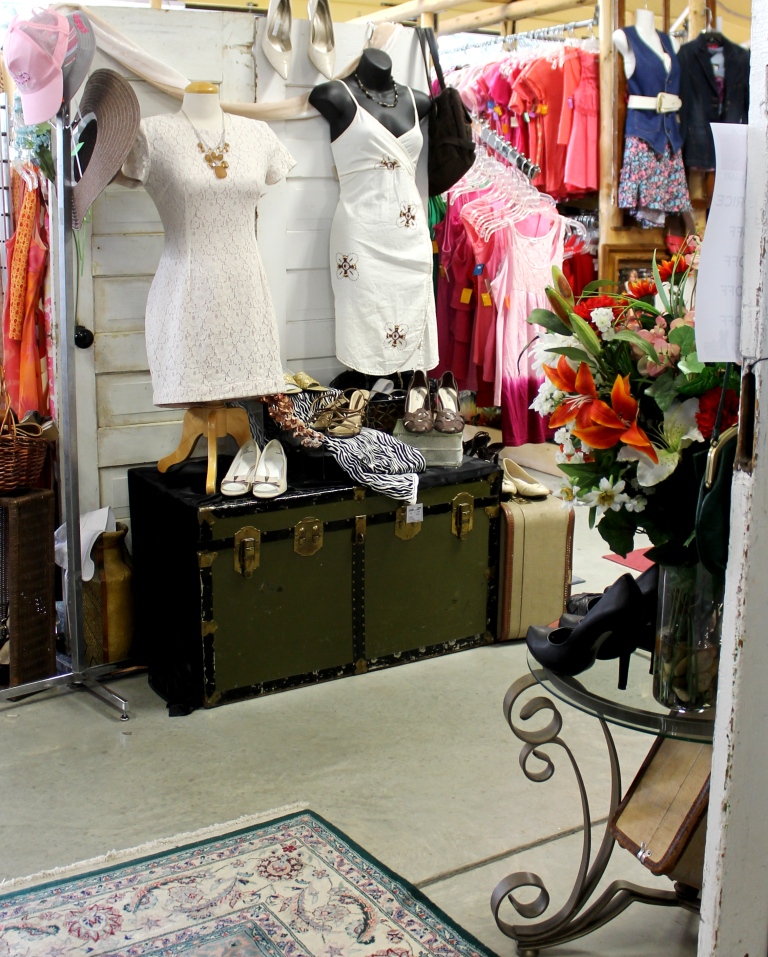 MYTH #5: Shopping at a Thrift Store is Embarrassing
FACT: Your friends and family probably shop at thrift stores, you just don't know it. According to America's Research Group, about 1 in 6 Americans will shop at a thrift store during a given year. For consignment/resale shops, it's about 1 in 7 . To keep these figures in perspective, consider that during the same time frame 1 in 4 in major department stores. Those figures are probably similar for Canadians too. I don't understand it, but maybe people are embarrassed to admit they shop at thrift stores for the myths mentioned above. There is no shame in saving a bit of cash while buying something fabulous. At Urban Thrift we have set up our thrift store to appear and feel like a consignment store or a boutique. It's a relaxing, well organized environment where you can find some amazing fashions and great values every day.
MYTH #6: Everything at Thrift Stores are Old, Out of Style, Dirty, Stained or Ugly
FACT: Thrift store inventory is based on the donations received, which often includes brand name, like new items. However, some smaller thrift stores do not have the manpower to sort through every item to ensure that only the high quality, fashionable items make it to the floor. At Urban Thrift we have some awesome humans working here, and they have the same tastes that you may have, therefore clothes that you wouldn't wear, they wouldn't wear and they simply aren't put out for sale. We've regularly seen donations of high end items like Lulu Lemon, Christian Louboutin, Guess, and other well known designers. You have to be quick to get them though since they are scooped up in a flash!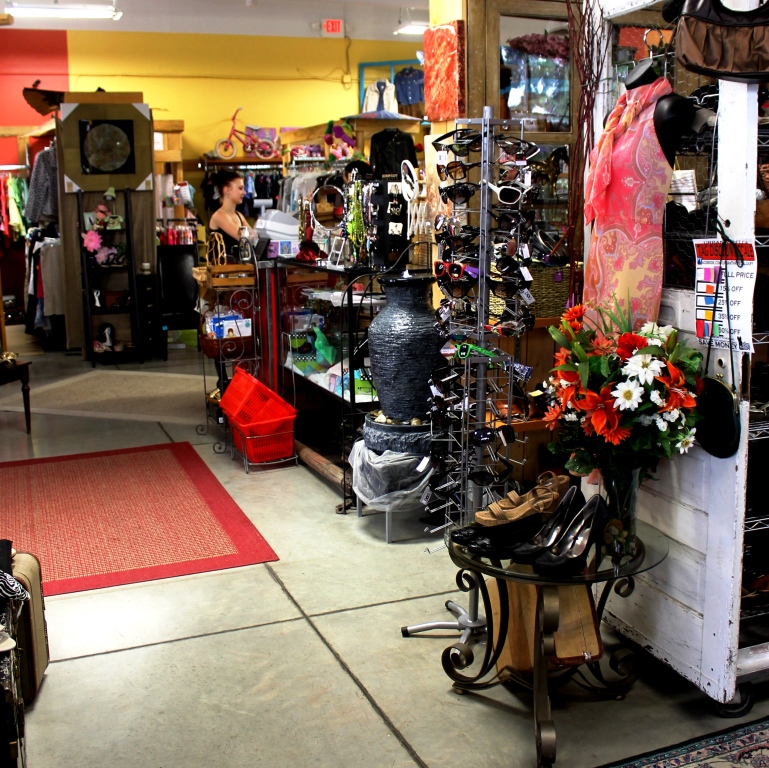 MYTH #7: It's Too Hard to Find Anything in a Thrift Store
FACT: Many modern thrift stores are well organized and departmentalized. At Urban Thrift we try to keep everything sized and organized by colour so you busy bees can get in and out quickly. Part of the thrifting experience is the thrill of the hunt, so we often set up displays throughout the store showcasing stylish outfits or other great items.
MYTH #8: Thrift Stores Get their Clothes for Free, so I Should Get them Cheap or Free
FACT: Both for-profit and non-profit thrift stores still have overhead including operating costs, rent, insurance, employee wages etc…While it is true that most of the items in a thrift store have been donated by generous souls, the moment it goes "in the system" costs begin to accumulate. From the cost of sorting, to the expense of garbage removal, to paying staff members for their time there are still costs associated with running a thrift store.
So there you have it folks, the 8 most common myths about thrift stores busted. If you've been a reluctant thrifter, we invite you to come down and see us at 3434 34 Ave NE and see what we're like for yourself. We know you'll be pleasantly surprised at the quality and selection we have to offer.