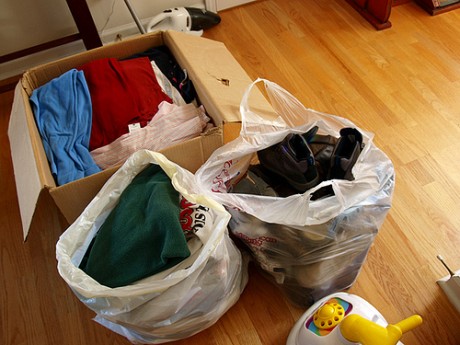 Calgary, AB. As the eye of the holiday season hurricane passes over, we would like to offer 10 helpful tips for anyone who wishes to make a yearend donation of clothing, household goods, or computers to Urban Thrift.
Try to make your donation as early in the day as possible when the store is less busy.
Try to make your donation on a weekday, as weekends (especially this year) are always busier
Remember to suggest a charity as you drop off your donation, we like to give back to the organizations you care about
Check to make sure we can accept all of the items you wish to give us. For example, we cannot accept used mattresses or recalled items. See our donate page for more info
Remember to clean out your donated items of all files, documents, discs and IDs before donating it.
Don't drop off items after we have closed for the day. This is for the safety of your donation and the cleanliness of our business.
To everyone who donates to Urban Thrift or any other worthwhile charitable organization… thank you!